Your body is a temple – but over time, it can develop fatty areas, no matter how carefully you watch your diet or how vigorously you work out. These fat deposits affect your overall appearance and your feelings of confidence. CoolSculpting has revolutionized the process of body sculpting, making it possible to freeze away unwanted fat without the need to undergo liposuction or invasive surgery.
Is CoolSculpting right for me?
If you have developed excess fat in any of the following areas, you may be an ideal candidate for a customized CoolSculpting treatment:
Abdomen
Love handles (flanks)
Thighs
Beneath the buttocks
Upper arms
Back
Double chin
CoolSculpting is FDA-cleared for fat reduction and is among the most groundbreaking innovations in aesthetic science. Rather than physically removing fat with liposuction, the fat cells are destroyed with a specific temperature that freezes them, while leaving the surrounding tissues unharmed. Following your treatment, your body will slowly shed the damaged fat cells, becoming slimmer and more attractive over time.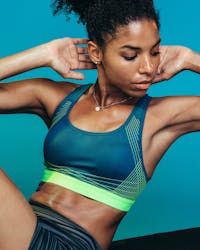 What does CoolSculpting treatment feel like?
Our clients at Bay Area Modern Medical Center trust us to offer comfortable, effective body sculpting treatments. Your custom CoolSculpting treatment will take place in complete privacy and comfort. You will be resting on a treatment bed, and the CoolSculpting device applied to the areas with excess fat.
Initially, you will feel the intense cold emitted by the device, along with a pulling sensation as the fatty area is pulled into the device. The intense cold has an immediate numbing effect, and the discomfort is typically minor. You may feel a pinching or pulling sensation or slight discomfort from the cold, which our clients tell us is reasonably tolerable – and well worth the results.
How does CoolSculpting work?
CoolSculpting employs a technique called cryolipolysis, or fat freezing. A specific level of cold will break down the fat cells without causing harm to the surrounding tissues. This technique is clinically proven to reduce a treated layer of fat as much as 25 percent per treatment. The results are long-lasting, as the body sheds the affected fat cells, never to return.
What are the benefits of CoolSculpting?
CoolSculpting, when performed with precision, can produce a remarkable improvement in your figure. The benefits include:
Non-surgical
Fast
No downtime or recovery
Slims up to 25 percent of fat on a treated area
Clinically proven
Safe
FDA-cleared
Virtually pain-free
Effective
No incisions
Why choose Bay Area Modern Medical
Center for CoolSculpting?
At Bay Area Modern Medical Center, we offer concierge medical care. You can expect privacy, discretion, personalized care, and 24/7 access to your medical provider. Our approach is entirely different from what you may expect at a medspa or other center – we never rush our patients and treat only one patient at a time. While many med spas rely on volume to achieve their financial goals, we believe that our clients deserve top-level medical and aesthetic care, delivered with precision.
The results we achieve are the result of the focus we provide each client. Imagine a more sculpted, trim body, and the confidence it can bring to your life! Meet with us to find out more about our range of body sculpting procedures, medical weight loss programs, and other services.
CoolSculpting at its best, in Tampa, FL
As with any aesthetic procedure, it is the skills of the practitioner that make the difference. While the CoolSculpting device is proven to freeze away unwanted fat, the procedure should be performed by a talented medical provider who will take the time to produce a superior result, without rushing the process, and can treat multiple body areas in one session. That is what you will find at Bay Area Modern Medical Center, the premier concierge medical center in Tampa, built to provide superior service and outstanding results in aesthetic care.