Did you know that on average, men live six fewer years than women? A large contributing factor to this is that men are far less likely to visit their providers for preventive care in Tampa. Preventive medical exams help men to maintain good health and provide your medical provider the opportunity to detect potential problems early and treat them before they become more serious.
Your annual visit: What to expect
When you arrive for a yearly visit at Bay Area Modern Medical Center, you can expect to receive a comprehensive medical assessment. Your annual physical is geared to identify any developing health conditions, as well as risk factors and precursors that require early medical intervention. Your visit will include:
A review of your medical history
A questionnaire to discover any symptoms or problems you may be having
A questionnaire to understand your current physical activity level and use of tobacco, alcohol, medications, and any other drugs
Blood pressure check
Body mass index evaluation
STI and STD screening
Hepatitis screening
Based on what we find and any possible indications or risk factors, we will also perform the needed blood tests to discover any underlying conditions or hormone deficiencies, as part of our preventive care in Tampa.
The importance of annual visits
A known fact in medicine is that the earlier a health problem is caught, the more successful the treatment. Many conditions, including cancers and heart disease, can be detected and treated early on – often with great success. We also discover and treat minor ailments or conditions that can reduce your quality of life. Our preventative care options can:
Boost your energy level
Improve your mood and general health
Help you lose weight and increase muscle mass
Restore and boost your sex drive
Enhance immune system function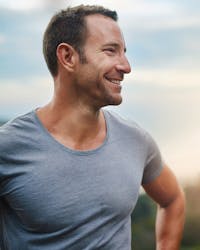 Preventative care options in Tampa
Once your checkup is complete, the next steps are geared toward reducing health risks and treating existing conditions. At Bay Area Modern Medical Center, we offer a wide range of therapies that can reduce physical symptoms and prevent various health issues from worsening, including:
Referrals
We maintain an extensive network of specialists throughout the Tampa Bay area. We will help you receive the best possible care should any serious condition or risk factor be identified in your wellness check. In 1736, Benjamin Franklin said that "an ounce of prevention is worth a pound of cure," and take that to heart – helping our clients receive the best possible care in any scenario, with a focus on preventative treatments and catching developing physical symptoms before they worsen. You will never leave our practice feeling confused or uncertain. If we cannot provide the treatment needed, we will help you find a medical provider that you can trust.
Why choose us
At Bay Area Modern Medical Center, we offer state-of-the-art diagnostics, testing, and highly personalized care. We do not make you wait for 30 minutes for a quick, 10-minute consultation – we will be prepared and ready to see you as soon as you walk into our private clinic. We will provide a comprehensive, personalized evaluation with time to ask your questions and voice all of your concerns. Our concierge-service is second-to-none, and we look forward to your visit!