Preventive medical exams help to maintain good health and provide your medical provider the opportunity to detect potential problems early and treat them before they become more serious.
These exams can be vitally important to your health and well-being.
Women, in particular, should receive a well-woman exam every year to ensure they are in good female health. In addition to the regular screenings and lab work, women may have specific tests performed during their exams to ensure they are in good breast and pelvic health. Serious conditions such as breast or cervical cancer can be identified sooner by having a well-woman exam in addition to a preventative physical exam every year.
Your annual visit: What to expect
Your annual physical is designed to detect and identify any developing health conditions, including risk factors that may require early medical intervention. Your medical assessment at Bay Area Modern Medical Center will be precise and comprehensive, ensuring your health and well-being and giving you peace of mind. During your visit, you will have a chance to discuss birth control, planning to conceive, or fertility issues.
We'll review your medical history
Complete a questionnaire to discover any symptoms or problems you may be having.
A questionnaire to understand your current physical activity level and use of tobacco, alcohol, medications, and any other drugs.
Blood pressure check
Body mass index evaluation
STI and STD screening
Hepatitis screening
Breast and pelvic exams
Pap smears
and HPV testing
Based on what we find and any possible indications or risk factors, we will also perform the needed blood tests to discover any underlying conditions or hormone deficiencies. Contraceptives, prenatal vitamins, genetic testing and fertility options may be discussed and provided as well.
The importance of annual visits
Cancer, heart disease, and many other conditions can be detected early on and treated, giving you a much higher chance of successfully conquering them. The earlier the problem is caught, the better.
Minor illnesses and concerns are also discovered during an annual exam that can drag at you and reduce your quality of life. Once they are known, they can be treated and resolved.
Our preventative care options can:
Boost your energy level
Improve your mood and general health
Help achieve a wanted pregnancy
Help you lose weight and increase muscle mass
Restore and boost your sex drive
Enhance immune system function
and help to prevent unwanted pregnancy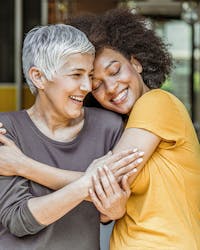 Preventative care options in Tampa
Preventative care is just as important as treatment. In fact, done well, it can often eliminate the need for treatment altogether. We offer a wide range of therapies at Bay Area Modern Medical Center to reduce physical symptoms and prevent various health issues, including:
Peptide therapy
Fertility treatments
Sexual enhancement boosters
Referrals
In 1736, Benjamin Franklin said that "an ounce of prevention is worth a pound of cure," and we take that to heart – helping our clients receive the best possible care in any scenario, with a focus on preventative treatments and catching developing physical symptoms before they worsen.
With our extensive network of specialists throughout the Tampa Bay area, we will help you receive the best possible care should any serious condition or risk factor be identified in your wellness check. You will never leave our practice feeling confused or uncertain. If we cannot provide the treatment needed, we will help you find a medical provider that you can trust.
Why choose us
At Bay Area Modern Medical Center, we are committed to providing women with physical exams, consultations, and treatments that deliver as promised. We offer state-of-the-art diagnostics, testing, and highly personalized care. You deserve to be healthy and active, free of concern or worry about the state of your health.
We will provide a comprehensive, personalized evaluation with time to ask your questions and voice all of your concerns. Our concierge-service is second-to-none, and we look forward to your visit!