Over the years, the standards for medical care have dramatically changed. Your primary care doctor may not remember you from year to year, and you may have to wait weeks, or even months to schedule a yearly physical. Once you arrive for your physical, in most cases, you can expect to wait, while your doctor rushes from patient to patient.
At Bay Area Modern Medical Center, we take an entirely different approach. We believe our patients deserve quality medical care, appointments the same day, evenings, or weekends, and access to their medical provider 24/7. Imagine the relief of knowing you had a medical professional who knows you, monitors your health, and is always available and ready to help! That is the difference you experience when under the care of Khristopher Lugo, PA.
Your annual physical:
Bay Area Modern Medical Center
Your annual physical should do more than perform a few tests and send you on your way. Our approach to primary care focuses on preventative medicine – detecting any developing health conditions at the earliest stages when they are most easily treated. Your physical will include the following:
A full review of your medical history
A questionnaire where you can communicate any problems or symptoms you are
experiencing
A questionnaire about lifestyle factors that can affect your wellbeing, including
medications, alcohol use, smoking, and physical activities
Blood pressure check
BMI evaluation (body mass index)
STI and STD screening
Hepatitis screening
Blood tests based on any risk factors or conditions, or hormone deficiencies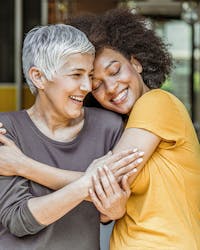 Your yearly physical – a comprehensive approach to medicine
Rather than practicing "reactive" medicine, we practice preventative care. It is well established that the earlier a condition is identified, the more likely it can be treated successfully. Our practice is based on individualized care that goes above and beyond what you could expect elsewhere.
Hormone balancing
Hormones imbalances are a common problem affecting women. With precision blood tests to evaluate your hormone levels, our treatment can significantly enhance your quality of life, with the following benefits:
Increased energy and drive
Improved emotional level
Speeds weight loss and build muscle
Enhance libido
Improve your immune system function


Preventative care options
We focus on providing an array of therapies that improve health, reduce unpleasant physical and emotional symptoms, and keep you feeling youthful and full of energy, including:
Hormone replacement therapy
Peptide therapy
Medical weight loss
Why choose us?
At Bay Area Modern Medical Center, our facility is equipped with advanced state-of-the-art diagnostic tools and testing. We provide the ultimate in personalized care – as we believe every person deserves quality medical care. We are ready for you when you arrive, and we take all the time you need. You will never be rushed, and you can reach us any time with your health questions or concerns.