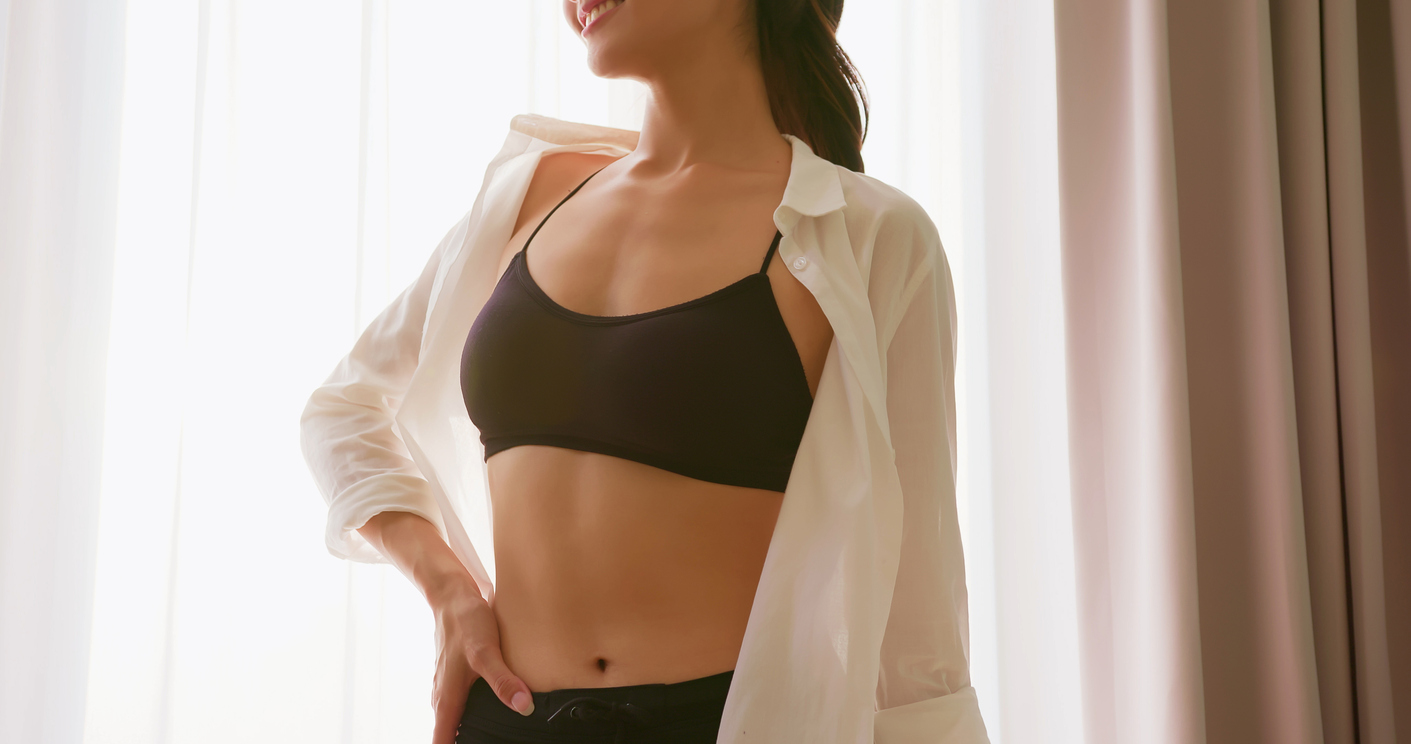 Body Contouring - How Does It Work?
At Bay Area Modern Medical Center in Tampa, we know the importance of having a beach-ready body, but stubborn fat in problem areas might be stopping you from having your day in the sun. You don't have to go under the knife to get a tightened and toned physique. Body contouring, also called body sculpting, is a non-surgical and non-invasive treatment that helps slim and firm your body, helping you to achieve the figure you've worked so hard for.
At Bay Area Modern Medical Center in Tampa, we use truSculpt as our method of body contouring. During a truSculpting treatment, we move a handpiece gently across your body, which emits a warm, but comfortable feeling. The truSculpt device works by transferring radio frequencies into the targeted area. These pulses heat and destroy the fat cells, and within the following weeks your body naturally flushes them out. In other words, it melts the fat right off!
What areas can you target with body contouring?
If you have specific areas that you are struggling to tone or stubborn fat that won't go away, despite maintaining a healthy diet and exercise, truSculpt may be an ideal treatment for you. With body contouring, you can target areas such as:
Stomach

Legs and thighs

Buttocks

Arms

Back

Love handles

Face and neck
Why choose truSculpt over other forms of body contouring?
In Florida, we prefer a little warmth to the freezing cold. Besides that, there are many reasons to choose truSculpting at Bay Area Modern Medical Center. truSculpt is an FDA-approved treatment that is much more inclusive than other methods of body contouring. It is the first body contouring treatment of its kind that works for people who have a BMI over 30. It can be used on any skin type or color. truSculpt is a pain-free procedure with virtually zero downtime that can drastically reduce fat in a single treatment.
What are other benefits of body contouring?
Not only can you reduce fat in target areas, but body contouring can also be used for any of the following purposes:
Skin tightening

Cellulite reduction

Stretch mark treatment

Toning and contouring
What happens after your treatment?
After you receive your body contouring procedure, you may experience some redness, tenderness, and swelling. These side effects typically go away in a couple of hours. You're welcome to immediately return to your normal activities after treatment.
After about four weeks you will start to see results, but the real final results are most visible after three months.
How do you know if body contouring is right for you?
The best way to know if body contouring is the right treatment for you is to book a consultation with our specialists at Bay Area Modern Medical Center in Tampa. We will examine your body and discuss with you your body goals before recommending the best treatment plan to achieve what you want. You will feel at home in our patient-centered office where we make sure to address all of your concerns. You can expect individualized service that makes you feel like our star-patient each time.
To schedule your consultation, call 844-977-3477 or book an appointment online through the site.