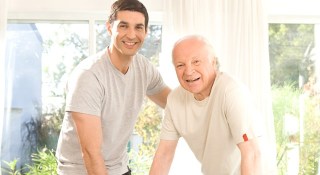 How to Help Men Become Good Health Consumers
As a general rule, men are indifferent about healthcare. Surveys have found that about 63 percent of men do not go to the doctor until they have severe and prolonged pain. Even though some men do keep their annual physicals and have a primary care doctor, most men do not know what to discuss at these annual checkups and have no knowledge about what is being measured or why. It is important to be a good health consumer to keep yourself healthy for years to come.
Preventative Medicine
Men need to understand what measurements need to be monitored and why. Knowing how your blood pressure, cholesterol, blood sugar, and testosterone levels function and why they are important could help you see your doctor more regularly. It is important that these metrics are measured frequently, particularly as you get older. Often when these metrics are below or above normal, you may not have any symptoms that you can pinpoint. Yet they may be signs of more serious conditions.
Early Detection
If you have pain or symptoms that are not normal for you, it is important to see your doctor right away rather than waiting for it to get worse. Often, men delay seeing their doctor until they are in the late stages of a medical condition, at which point treatment options are limited. Instead of waiting, you should see your doctor as soon as you notice something amiss.
Men's Clinics
One of the primary reasons that men do not see the doctor is that they don't know how to articulate their concerns or problems. Men's clinics are best suited for these patients because they are staffed with men who understand these issues. We are a dedicated men's clinic, with male doctors and staff that can help you feel more comfortable. We are familiar with men's health problems specifically, and can ask the right questions and explain your conditions to you in a way that you can understand. Contact us today for an appointment.