Do you want an expert opinion on COVID and COVID treatments?
Khristoper Lugo has treated over 400 COVID patients. He worked in the ICU at Bellevue Hospital from March 2020 to July 2021 caring for the most critically-ill COVID patients. Now he is caring for outpatient COVID patients in his private practice with the goal to help them get well and to keep them out of the hospital.
"I was diagnosed with COVID Pneumonia and only seemed to be getting worse. With no other options I reached out and Khris and Adrienne were both amazing from the start, going above and beyond what a normal clinician would. I was so sick I didn't know if I would survive but here I am today able to write a review about how amazing they are. I'm not being dramatic when I say they saved my life. My entire family will forever be grateful."
BIO:
Khristopher M. Lugo, PA, is fully focused on offering premier concierge medical care in the Bay Area. At Bay Area Modern Medical Center, you'll find an approach to medicine purely focused on finding the treatment perfectly suited to your needs. Feel complete confidence in your health when you choose concierge care with Khristopher M. Lugo.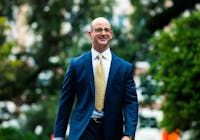 We offer the following COVID-19 SERVICES: